Some of the links in this post are affiliate links and if you go through them to make a purchase I will earn a commission. See our affiliate link disclosure for more information.
There are tens of thousands of WordPress plugins available to install on your blog. How do know how to choose the best wordpress blog plugins when you're getting started? Should you pay for commercial WordPress plugins, or can you use free options? Where can you get help choosing the right plugin for your blogging needs?
This article is an overview of my choices for the Best WordPress Blog Plugins. I use all of these plugins on How Do You Food, and I've also installed many of them on dozens of commercial websites that I've developed. All of these plugins are well-tested, actively supported, and chosen based on my 20 years of experience as a web site developer. (Eek! My career is older than WordPress itself!)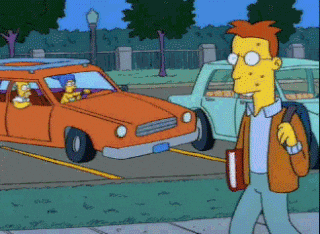 How to determine the plugins you need for your WordPress blog
There is no perfect set of best WordPress blog plugins, because every blog or business has a different audience and different goals. Regardless of your blogging niche or audience, you can narrow your choices by asking yourself two important questions:
What are the top priorities for my blog or business? These priorities might include offering email subscriptions, earning money with affiliate links, or supporting discussions on your site. Make it a priority to choose best-in-class plugins to help you meet these goals.

What plugins do I need to keep my site safe, secure, and fast? It is important to backup your site regularly, secure it against hackers, and optimize your pages to load fast on both desktop and mobile devices.
Selecting WordPress plugins for your site's priorities
You'll need to select the best WordPress blog plugins that will help you achieve these priorities, as well as a base selection of plugins to provide security and speed. When choosing plugins, either free or premium, it's important to evaluate each plugin using these questions:
Is the plugin compatible with my version of WordPress? When you install a plugin through Plugins > Add New in the Dashboard, you'll see a message that tells you if the plugin is compatible with your current WordPress version. Choose plugins that are compatible with your current version of WordPress for optimal results.

How many other sites are using the plugin? The most popular plugins aren't always the right choice for your blog. However, if a plugin runs on a lot of sites, it probably works well and is still actively supported. Choose popular, widely-installed plugins for the best chance of ongoing compatibility.

When was the last plugin update? If you look at plugins on WordPress.org, you'll see a "last updated" date on each of them. Choose actively-maintained plugins. If the "last updated" date is within the last month or so, they are most likely compatible with the most recent changes in WordPress.
Before I install a plugin, I also search for known conflicts with other plugins I run on my site. I also Google "WordPress [plugin name] reviews" to get second (and third) opinions.
Based on my experience, research, and trial and error, here are the best WordPress blog plugins that I recommend the most. Some of these plugins are free, and some are premium. The only plugins that made this list are plugins I actively use and fully support. I'll keep this list up to date if my recommendations change.
WordFence: secure your site against hackers
If you have a website, someone is going to attempt to hack into it. Thankfully, you can install a simple plugin like WordFence to automatically block hacking attempts and help prevent unauthorized access to your site's data.
WordFence is a firewall. Most simply put, it is a piece of software that stands between your site and the rest of the Internet, detecting unauthorized access attempts like password guessing and other attacks. It stops these attacks, and records them on a simple report. I can see that WordFence has blocked quite a few attacks on my site.
I use the free version, but there is also a premium version. If my site gets a lot more traffic, I would consider upgrading to premium. Security is a huge priority. All it takes is one hacker to really ruin your day, because a hacked site can be difficult to put back together.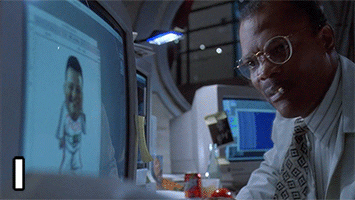 WordFence also has a handy feature that detects available updates for WordPress and installed plugins, and sends you an email when updates are ready to install. This is important because you should install updates to WordPress and your plugins promptly to ensure that the latest security improvements in these components are in place.
Updraft Plus: backup and restore your site
There are two types of people: those who have lost data, and those who will. If you've ever had a hard drive crash, or lost a file on your computer, you know what I mean. And if you haven't, just wait. Hard drives get old, servers crash, and making changes to your site can have… unexpected consequences. Ask me how I know.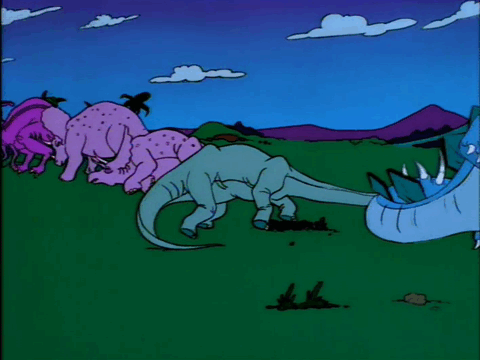 You need to backup your site regularly. One of the best and most trusted backup-and-restore plugins for WordPress is Updraft Plus. It allows you to schedule regular and automatic backups of your site and load them into Dropbox, Google Drive, UpdraftVault, etc. Premium accounts offer more storage options.
What's great about Updraft Plus is the ease in which you can restore your site from backup. Imagine that your site is down, you're freaking out, and now you have to go through a complicated technical procedure to restore a backup copy. Not fun! Updraft Plus' restore procedure is super-simple – just a few clicks. This plugin can even restore your site to a brand-new install of WordPress, which might be something you have to do if you get hacked. All of your data including posts, comments, plugins and settings will be fully restored. Voila!
Your hosting provider may offer additional backup options
It's worth noting that some hosting providers (SiteGround, for example) offer automatic backups and one-click restores without the use of a plugin. To find out if your hosting provider offers backup service, check your control panel (sometimes called cPanel) or search on their website. Server-level backups are my first line of defense when something goes awry – and it has.
Pro-tip: always make sure you have a backup of your site before updating a WordPress plugin. (Again, ask me how I know.)
WP Rocket: make your site load lightning fast
Visitors expect your site to load almost instantly, even on slower mobile connections. A slow-loading site will hurt your site's placement on search engine results pages. Conversely, a fast-loading site can help boost your page rank. I've seen estimates that say that for every additional second your site takes to load, page views drop by 11%. Speed is important.
Speed optimization can be highly technical if you're doing it manually. Or, you can leave it to a plugin like WP Rocket.
I've used other speed optimization plugins, and none of them work as well or are as easy to configure as WP Rocket. As soon as I installed this plugin, my page load time decreased from around 6 seconds to under 2 seconds. It has excellent documentation and support, and does most of its best work in the default state with very little to no configuration necessary.
WP Rocket caches pages, compresses files, loads images only when the user scrolls down to them, and more. Nifty!
WP Rocket is a premium plugin, but I think it's worth the investment because having a fast-loading site is very important. If you're looking for the best free alternative, I would suggest W3 Total Cache.
Enable Media Replace: easily replace images
One of the most annoying missing features in WordPress is the ability to replace an image and have it appear at the same URL as before. Without this plugin, you must edit each page and manually replace the image. Enable Media Replace lets you overwrite the image directly from the Media area, and have it update all pages automatically.
Enable Media Replace is a free plugin, and one of the first plugins I install on all WordPress sites.
Genesis Framework + Themes: make site customization easy
You might already know that it's possible to change the look of your WordPress website with one of the hundreds of thousands of themes, free and commercial, available online. But how do you choose a theme that's secure, supported, optimized for search engines, and highly customizable? I recommend that you start with The Genesis Framework and pair it with one of their many high-quality theme options.
What's the Genesis Framework?
A website framework like the Genesis Framework is a powerful type of "supertheme," on which a child theme sits. The Genesis Framework provides a lot of the basic design, security, and search engine optimization for your website. Your child theme controls the colors, fonts, and styling of your site, in conjunction with the framework.
I'm a website developer, and I used to code my own WordPress themes from scratch. I can create a theme myself, but I choose to use the Genesis Framework. The framework handles layout for desktop and mobile, menus, comments, and a lot more, automatically. There's a ton of flexibility built into the Genesis child themes I use, so I can change the layout of my site with minimal coding.
The Genesis Framework is also one of the most popular and well-supported theme frameworks for WordPress, and all licenses come with unlimited future upgrades and support for unlimited sites. Licensing is very generous, and an excellent deal in my opinion. The features, options, and convenience offered by Genesis premium themes make them worth the investment.
Social Pug: optimize and track social media sharing
I started using Social Pug last year after the popular social sharing plugin I had been using experienced a string of technical issues. Quite a few bloggers were making the switch to Social Pug, so I check it out.
Social Pug has a simple interface, many display options for social buttons, and all the features that you need to optimize your posts to be shared across social media. I use the pro version, but a free version is also available.
Why do you need a social sharing plugin? Because visitors want to share your content on social media. You should make sure that your content includes the right hashtags, optimized descriptions, and the correctly-sized images for each platform. Social Pug makes this easy.
At the end of each post, Social Pug creates spaces to fill in optimized social media images and descriptions. It also enables the placement of automatic social sharing buttons within each post. The pro version offers sharing options on more social sites, and more button designs and configurations. Social Pug also keeps track of your social shares. It can display share counts right on your blog.
Tasty Links: save time managing affiliate links
If you use affiliate links on your website (such as Amazon Associates links), you know how tedious it can be to link every affiliate product and service in each post. Tasty Links enables you to configure a set of links tied to specific keywords. When you use a keyword in your post (like blender), the associate link connected to that word is inserted automatically.
Tasty Links can also automatically insert a rel="nofollow" attribute on your links, which is required by most affiliate programs. I also use it to insert my affiliate disclaimer at the top of any post that contains affiliate links, ensuring that I comply with FTC rules for affiliate marketers.
Tasty Links is a commercial plugin, and I consider it to be well worth the price. I earn money through the affiliate links on my site, and Tasty Links enables me to create and manage these links automatically, and include them in posts more often. I saw return on this investment almost immediately.
Subscribe to Comments Reloaded: notify users when comments are posted
Have you ever commented on a blog and wished that you would be notified of any responses to your comment? This feature isn't built into WordPress, but you can easily add it using a free plugin called Subscribe to Comments Reloaded.
Subscribe to Comments Reloaded gives your users the ability to check a box, enter their email address, and be notified when someone (or you) replies to them. That's just another way to bring them back to your blog! And the plugin also keeps a list of email subscribers, and the pages on which they are subscribed. It's easy to customize all of the messages that are sent to your visitors, and they can unsubscribe themselves automatically too.
Yoast SEO: optimize your blog for search engines
Search Engine Optimization is vital for the success of any blog, and Yoast SEO is the industry-leading plugin that helps you optimize your content for search engines. Yoast SEO is one of the best WordPress blog plugins, and is installed on every website I build. I use the free version, but there is also a premium version available.
Yoast SEO doesn't submit your pages to search engines or interact with a search engine in any way. It makes it easy to optimize your content for search engines by analyzing some key ranking factors, such as the relative prevalence of chosen keywords, and the presence of helpful ranking factors like subheadings, links, and images. Yoast SEO also assesses readability, detects the use of passive voice, and helps you set a description of your page for Google.
Yoast SEO also provides a dashboard that shows the "SEO health" of all your posts, so you can go back and optimize older content and possibly boost the visibility of existing content. I can often analyze an older post, change a few things in the text or post description, and see it get more traffic through Google as a result.
Yoast SEO is not aware of all of the factors that influence Google page rank, such as page load time and mobile-friendliness. But it is a great plugin to start with, and should help you improve SEO.
ConvertKit: automate emails to your subscriber list
ConvertKit is not really a plugin, but an email subscription management and automation service. You sign up for the service, set up your subscription forms and automations over at ConvertKit, and install their plugin to easily enable placement of subscription forms and pop-up subscription requests on your site. Easy peasy, right? It really is.
I'll be honest, ConvertKit is one of the pricier services I use for my business. It's probably not for every blogger. But I believe it's worth the investment for my business, and here's why.
Emails are all yours.
Your email list is the only thing you own that drives traffic to your website. Your subscribers are the only audience that you can fully reach at any time, and they have the most loyalty to you and your business. Because it's one thing to like your site on Facebook, and quite another thing to invite someone into your inbox. Think of it as having work friends over to your house for a party. Now you're engaged on a more personal level!
Social media and search engine traffic can also shift when companies change their algorithms – the programs behind these sites that determine what content an individual user sees. Algorithm changes (and as a result, drops in traffic) have happened with Google, Pinterest, Facebook, and Instagram. So how do you reliably connect with your visitors?
Email. And there are quite a few ways to do it. For a long time, I used a free MailChimp account. It was ok. I had trouble setting up my lists the way I wanted to, and I found the interface difficult to use. But it was free, so I put up with it.
However, when I started publishing posts about blogging in addition to recipes and food, and I (smartly) decided to segment the foodies and the bloggers on my list (and we welcome both!) MailChimp doesn't support having more than one subscription form on your website without the purchase of a premium WordPress plugin, so I decided to put that money into the advanced features of ConvertKit instead.
How is ConvertKit better?
Now I have multiple subscription forms, all the audience segmentation I could ever want, easy to set up landing pages, and best of all, an amazingly easy-to-use interface.
ConvertKit's streamlined, visual interface for setting up automated email sequences is superb. With just a few clicks, you can add and customize a set of emails that are sent out in response to visitor or customer activities. Set up as many sequences, landing pages, and forms as you'd like. Send great-looking newsletters and automatically email your latest blog posts to your subscribers.
In less than two hours, I moved all of my subscribers to ConvertKit (they walk you through all the steps), tagged them with the right segments, and configured my first automated email sequence. I installed the plugin on my site, which enabled me to insert multiple subscription forms. ConvertKit also inserts the correct subscription form at the bottom of all of my blog posts.
ConvertKit is the next generation of email management services, and it's built especially for bloggers and content creators. I've only scratched the surface of what it can do, and I'm confident it is a product that will continue to serve me well as I grow my business.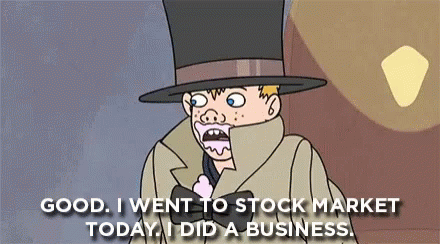 Go forth…. to the blogosphere!
That was a lot of information! I hope you learned something that you didn't know before. Thanks for sticking with me. I really enjoy talking tech and helping people set up their blog in the best way possible. I hope you learned some valuable tips on choosing the best WordPress blog plugins.
How can I help you?
If you want to get more tips on blogging, don't forget to sign up for my blogging email list on the little form below. I'd love to hear what YOU want to know about blogging, too. Leave a comment or send me an email with your questions, and I hope to answer them in future blogging posts.