Some of the links in this post are affiliate links and if you go through them to make a purchase I will earn a commission. See our affiliate link disclosure for more information.
Samosa Potato Salad and I go way back. For most of 2012, I was vegan. The local Vegan Meet-Up Group hosted a series of potlucks, in which members shared their favorite vegan dishes. This Samosa Potato Salad made its first appearance at a summer picnic meet-up.
Shortly thereafter, the deli manager at Common Ground Co-Op in Urbana approached me and asked for the recipe. She was a member of the group, loved this Samosa Potato Salad at the meetup, and wanted to sell it in the pre-made deli section of the store. I happily obliged, thinking it would be fun to have what was essentially my own little product on store shelves somewhere in the world.
They're still selling Samosa Potato Salad at the Co-Op. I've tried it, and it's great – but it seems to have been slightly altered from the original recipe. This is probably due to the inevitable differences between brands of yellow curry powder.
Use the best quality curry powder you can find
For this recipe, I've tried a few different brands of sweet yellow curry powder, including the usual supermarket brands, Penzeys, Swad (usually sold in bulk at international food stores), and my favorite – Sweet Yellow Curry Powder from The Spice House.
I'm not sponsored by or affiliated with The Spice House, but I am a frequent customer. They sell some of the freshest spices and many of the spice blends that we love, including some hard to find items. We've been known to go out of our way to visit their shop in Evanston, too.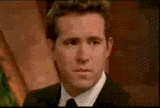 Avoid store-brand curry powders if you can. You're better off shopping at an international food store, buying in bulk from a store where the stock rotates more frequently, or mail-ordering from The Spice House or Penzey's.
Tips for making Samosa Potato Salad
Use Yukon Gold potatoes. The medium-sized Yukon Golds have just the right texture – firm and creamy – for Samosa Potato Salad. They are easy to cut into just the right size pieces, and the skin is thin enough to leave on. (Although you can peel the potatoes if you prefer.)
Let those onions get a little bit browned. That's flavor! You don't want to burn them, and you don't need to fully caramelize them, but some browned bits around the edges will add a nice toasty flavor to the salad. My best batches of this salad have involved extra-toasty onions.
No time to squeeze a lime? I love Nellie and Joe's Key West Lime Juice, and perpetually keep it on hand. I can't tell the difference between this particular lime juice and fresh-squeezed juice, even when using it in Key Lime Pie, where any weird flavors have nowhere to hide. Nellie and Joe's is nothing like the stuff in the plastic lime-shaped bottle, which contains mostly citric acid and sadness.
Look for frozen petite green peas. They're smaller, sweeter, and more tender than regular frozen peas.
Use regular or vegan mayo. The original recipe for Samosa Potato Salad used Vegenaise, and that's how it's sold at the Co-Op. Feel free to use the mayo of your choice.
Toast those spices. You might be tempted to skip this step, and that would be a mistake. Most of the spices in curry powder, as well as cumin, release their flavors most readily into hot oil. By frying them briefly with the onions, you're maximizing their flavors and helping them bloom.
A great picnic potato salad
Samosa Potato Salad is an unexpected twist on a standby picnic dish. It's a little bit spicy, super-flavorful, and perfect with anything from the grill. Let's get ready to picnic!

Samosa Potato Salad
If you like samosas, you'll love Samosa Potato Salad. A rich dressing packed with onions, ginger, cumin, and sweet spicy yellow curry enrobes creamy Yukon Gold potatoes, while tender petite peas and cilantro add cool, crisp freshness.
Ingredients
3

lbs

yellow potatoes

diced into bite-sized pieces

2

tbsp

olive oil

1 1/2

cup

yellow onion, diced

about 1 medium onion

4

tbsp

ginger

minced

1 3/4

tbsp

yellow curry powder

2

tsp

ground coriander

1

tbsp

ground cumin

1/4

tsp

cayenne pepper

or to taste

1/2

tsp

kosher salt

1

tbsp

fresh lime juice

1 1/4

cup

mayonnaise

or vegan mayo

3/4

cup

fresh cilantro, chopped

1 cup

petite green peas

frozen is ok
Instructions
In a large pot, boil potatoes in lightly salted water just until tender. Drain and set aside.

Heat 2 tbsp olive oil in a wide skillet over medium high heat. Add onions. Saute until fragrant and slightly translucent, about 3 minutes. Add ginger, curry, coriander, cumin, cayenne, and salt. Saute until spices are fragrant and onions are tender, about 3 more minutes.

Remove from heat. Add peas, lime juice, mayonnaise, and cilantro. Stir to combine.

Pour onion and pea mixture over potatoes in a large bowl. Fold together to combine. Chill for at least one hour before serving.
Notes
Use Yukon gold potatoes for a creamy texture. Don't overcook them.
You can peel your potatoes if you prefer, or leave the skins on.
This salad is even better the next day!